Ask for a FREE, no obligation assessment of what you can afford to borrow today. You may find we can put together a package that's more attractive than the banks.
Our Finance Managers can help you get your hands on a new Ford faster with a range of car finance and car insurance solutions designed to suit all budgets.We'll individually tailor a finance or insurance package for you based on your unique circumstances and lifestyle – and we'll always handle your financial situation professionally and sensitively.Find out what you can afford to borrow quickly and easily – our expert business managers available 7 days for a FREE, no obligation assessments matched to your exact budget and requirements.We can help with:Fixed rate repayment car loans,Consumer finance,Leasing,Hire purchase,Chattel mortgages,Car insurance,GAP insurance cover,Loan protection insurance,Tyre and rim insurance,Extended warranties.
Calculate Your Auto Loan Payment*
---
* The calculations performed and the results provided by the calculators on this website are estimates only and should be treated as a guide. The calculations and information provided using the calculators should not be your only source of information and advice when making financial decisions. For a quote or to apply for finance please contact us.
---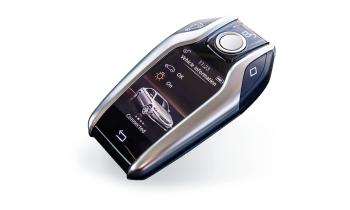 Schedule Your Appointment Today
Your Automotive Repair & Maintenance Service Specialist
Please select a Honda you would like to test drive.
Ford F-150
Everest Next Gen Owners
Platinum
Sport
Trend
Ambiente
Out in the wild
Reveal
Boat
Weekend
Lake
Rock Climbing
Safety
Comfort
Capability
Technology
Design
video
Inspiration
Specifications
Videos
Next Gen Ranger Raptor
Next-Gen Everest
Next Gen Owners
Wildtrak
sport
XLT
XLS
XL
Technology
Capability
Versatility
design
Camping Inspiration
Touring Inspiration
Inspiration
reveal
Next-Gen Ford Ranger
Technology
Performance
Focus ST-3
RANGER RAPTOR X
RANGER WILDTRAK X
History
Features
Gallery
Mustang Mach 1
RANGER FX4 MAX
Puma
Ford Special Edition Everest
Ford Special Edition Rangers
Fiesta ST
Ford Escape
Focus ST
Mustang GT Fastback
Mustang 2.3L High Performance Fastback
Mustang GT Convertible
Mustang 2.3L High Performance Convertible
Ranger
Quality
Technology
Performance
Capabilities
Performance
Gallery
EVEREST
Mustang
Gallery
Gallery
Gallery
Gallery
Ford Ranger Raptor
Transit Cab Chassis
Transit Custom
Gallery
Transit Van
Performance
Contact Jeff Wignall Ford
---
Service & Parts
locations
---
---
---
Jeff Wignall Ford
---
Locations
Choose your lacation below:
---